Tools for better thinking
Fresh Finds
Untools - Tools for better thinking
Trying to figure out why something really happened? What are the long-term impacts of your decision? Do you fix this issue quickly, or fix it right? Untools provides several ways for how to come to answers to all of these questions and more.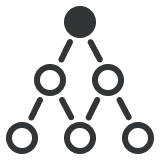 12 Steps to Build a Second Brain
I'm a big fan of using a second brain to capture information that's useful to me. If nothing else, it's a way for me to solidify information I've learned recently and have a quick reference for whatever I want to refer  back to in the future. Tiago Forte provides some simple steps here to get set up with your own second brain.
(My second brain is available online, if you're interested)
Maybe you should do less 'work'
There's an argument to be made for only doing what's expected of you at work and not going above and beyond. If you're working, then you can be using that time to grow your skills.
The next train
A few things to know before stealing my 914
A delightful read about Norman Garrett's classic (and derelict) Porsche 914.